Date & Time
The only Date & Time Scroller you'll need
Easy Date Picking
Easy Time Picking
Same Screen Date & Time Selection
Data Validation with Min & Max
Control the Time Format 12h/24h
Control display modes
RTL Support
Localization Support
Our customers love us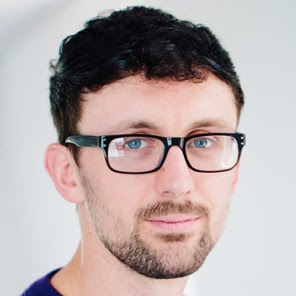 We are using the Mobiscroll Calendar in one of our products. Although it didn't come with the functionality we were looking for out of the box, the support team went above and beyond to help me with my problem.
I was absolutely amazed by it and got so much more than I was expecting from support. I recommend it to anyone who is looking for mobile UI components with good documentation and examples and best of all stellar support.

We are using the Time Scroller and Calendar control. ... I've honestly had a hard time finding something the controls can't be configured to do.
I'm very impressed at Mobiscroll's support for different devices and browsers running on those devices. My team has tested the controls in multiple browsers on Android, iOS, and Windows desktops and devices. We've found almost no issues in any of these situations, and I find that quite remarkable. I also like that the controls are built on the latest HTML5 standards and JavaScript libraries, so I can trust that they will be future-compatible.
I also appreciate the Mobiscroll team's support of their product. I've found the examples on their blog and documentation to be straight-forward and useful. I've personally submitted two tickets on their Github site, and the team responded to both tickets within two days. I also appreciated their extensive demos both for testing of the controls on multiple devices and also for getting ideas of how to use the controls. They also offer a thoughtful range of licensing models. I truly believe that they are looking to serve their customers.

We've been using Mobiscroll controls like the Calendar among other scrollers for a while now. During the development I bumped into a couple of issues, however I was able to solve them with the help of the support team.
I can characterize the support they offer with three simple words: nice, quick and effective.
It's good to know that somebody's got your back when you need it! I can recommend Mobiscroll to anyone who is looking for great mobile UI components which come with great support!
Cédric COURET, Director, KiwiGoo.ca

I came across Mobiscroll when searching for UI controls for a Phonegap + Kendo UI app for iOS, Android and Windows Phone 8. Their demos were reassuring, and I was ready to buy it.
My first impression was very positive, I could make it run immediately. There were some issues on the way and I got really worried they could not be solved, but with their extraordinarily professional support every problem got fixed.
I really prefer to pay when I get professional solutions.

We're using the Listview in our Enterprise Workforce Management iPad app. Our customers where blown away by the gesture enabled work order list.
Most of the companies we serve are utilities and users may be wearing gloves or even operating the app from inside the bucket of a "cherry picker". Field techs can complete complex actions without having to resort to using the keyboard.
Cliff Brown, Founder, TecTrac Inc.
How Does licensing work?
We license per seat and come with royalty-free distribution. That means if there are four developers working with Mobiscroll UI, 4 licenses are required. There is no limit on deployment. Once a license is valid it can be used in any number of projects. Exceptions are authoring and development tools. If any doubts, please
contact us
.
One time fee or recurring?
All licenses are perpetual, one time purchases and they never expire. Licenses are issued with one year of renewable maintenance, for free.
Refund Policy?
If you're not extremely satisfied with our product, for any reason, within 30 days you get a full refund! We don't want your money if you're not amazingly happy!
Support and Update?
Support and Update is provided with every new license purchase. After their expiry, you have the option of renewing the services to continually receive updates, new products and stellar support. If you wish not to renew, no problem, except you won't be getting any new updates and you won't be talking to our awesome support staff.
Difference between standard and development?
The Standard license gives you access to production ready packages ready for usage. The Development license comes with source code included. If you'd like to dig into controls, you'll need a Development license.
Does it work cross platform?
Yes, Mobiscroll UI works cross-platform. We spend thousands of hours optimizing the library for every major platform saving millions of development hours. We know you're time is precious, why spend it on something that has already be done?
Does it work with phonegap?
Yes, Mobiscroll UI works with Phonegap and in regular webviews as well. You can use it to build you Web, Hybrid and Native apps. It basically runs everywhere where Javascript can be executed.
How do I get the controls after the purchase?
We have a straight-forward, easy to use download manager enabling you to build your custom packages without any sweat. Optimize file-size and include only what you need. Access to your custom theme library and build custom icon packs from the same page.
Do you offer Enterprise Licensing?
If you are interested in floating or enterprise licensing, please
contact us
for more info.
Startup and on a tight budget?
We love to work with you and we totally understand your situation. If you are willing to write and publish an honest review about your experience with mobiscroll, we'd be happy to offer you a 50% discount on your purchase. If you're interested
let us know
!

Levi

Stephen

Zoltan

Rock

Timi
Still not convinced? Talk to us, we're friendly!
We are commited to bring you the best possible service and support. We are trying to build a company we'd like to do business with ourselves.

So rest assured, you can count on us!


Contact us