Build Better Products
The missing UI Kit from your mobile toolset is finally here
Interact with mobiscroll controls on touch devices like smartphones and tablets using a wide array of gestures and touch interactions.
Fully themable. Comes with a variety of themes, but it's easily expandable with additional custom designs. Match you brand with the Theme Builder.
Integration plugins with your favorite MVVM frameworks and platforms available. Angular, React, Ember, Knockout, Backbone, Bootstrap, Kendo UI...
Truly cross platform and cross browser compatible. Works on major Mobile and Desktop Browsers. iOS, Android and Windows Phone 10 supported.
It doesn't matter if you work with plain Javascript, jQuery, jQuery Mobile or maybe Angular JS? You are in the right place.
All components are designed with close attention to UX and performance. These premium controls won't dissapoint.
Mobiscroll UI Widgets & Tools
One code base different looks
The Theming capabilities of Mobiscroll are phenomenal. When building for different devices, it's as easy to change the look of the controls as setting a property.
With the help of the Theme Builder you can painlessly customize Mobiscroll themes to perfectly match your brand and application.
Mobiscroll Themes
We have 11 premium, production-ready themes for your convenience.
Theme Builder
Create 1000s of variations of Mobiscroll themes, to perfectly match with your brand.
Get updates faster and better controls sooner
We are constantly improving our components and not just by adding new features, sometimes even by removing them. We average at about two monthly updates.
Our list of controls is also getting larger and larger.
19 Controls
Our library brings 19 highly customizable premium controls and the list is growing!
Releases
We keep you up to date with new versions including bugfixes and improvements.
Writing scalable applications
Having a scalable architecture is a must for the apps we are buiding today. Working with large, dynamic and constantly evolving apps just got easier.
With our integration plugins it's easier than ever to build scalable applications with Mobiscroll out of the box. No need to write your custom bindings or directives.
Integration
We provide Integration for jQuery, jQuery Mobile, Angular, React, Ember, Knockout and Backbone JS and Bootstrap and Kendo UI and more
Build your custom package
With our Download Builder you can easily pick the plugins you need and create packages optimized for speed.
Our customers love us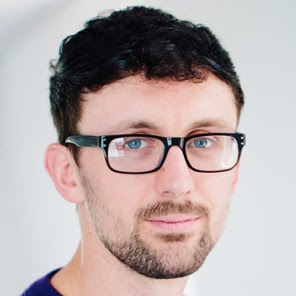 We are using the Mobiscroll Calendar in one of our products. Although it didn't come with the functionality we were looking for out of the box, the support team went above and beyond to help me with my problem.
I was absolutely amazed by it and got so much more than I was expecting from support. I recommend it to anyone who is looking for mobile UI components with good documentation and examples and best of all stellar support.

We are using the Time Scroller and Calendar control. ... I've honestly had a hard time finding something the controls can't be configured to do.
I'm very impressed at Mobiscroll's support for different devices and browsers running on those devices. My team has tested the controls in multiple browsers on Android, iOS, and Windows desktops and devices. We've found almost no issues in any of these situations, and I find that quite remarkable. I also like that the controls are built on the latest HTML5 standards and JavaScript libraries, so I can trust that they will be future-compatible.
I also appreciate the Mobiscroll team's support of their product. I've found the examples on their blog and documentation to be straight-forward and useful. I've personally submitted two tickets on their Github site, and the team responded to both tickets within two days. I also appreciated their extensive demos both for testing of the controls on multiple devices and also for getting ideas of how to use the controls. They also offer a thoughtful range of licensing models. I truly believe that they are looking to serve their customers.

We've been using Mobiscroll controls like the Calendar among other scrollers for a while now. During the development I bumped into a couple of issues, however I was able to solve them with the help of the support team.
I can characterize the support they offer with three simple words: nice, quick and effective.
It's good to know that somebody's got your back when you need it! I can recommend Mobiscroll to anyone who is looking for great mobile UI components which come with great support!
Cédric COURET, Director, KiwiGoo.ca

I came across Mobiscroll when searching for UI controls for a Phonegap + Kendo UI app for iOS, Android and Windows Phone 8. Their demos were reassuring, and I was ready to buy it.
My first impression was very positive, I could make it run immediately. There were some issues on the way and I got really worried they could not be solved, but with their extraordinarily professional support every problem got fixed.
I really prefer to pay when I get professional solutions.

We're using the Listview in our Enterprise Workforce Management iPad app. Our customers where blown away by the gesture enabled work order list.
Most of the companies we serve are utilities and users may be wearing gloves or even operating the app from inside the bucket of a "cherry picker". Field techs can complete complex actions without having to resort to using the keyboard.
Cliff Brown, Founder, TecTrac Inc.
Mobiscroll works with multiple javascript frameworks, libraries, MVVM frameworks and datasources. Including jQuery, jQuery Mobile, Zepto.JS, Kendo UI, Angular.JS, Ember, Backbone JS... and the list goes on. We basically fill the gap of the missing UI controls you were searching for.
Packing 19 highly customizable controls (and the list is growing) including the Date & Time, Select, Calendar, Range, Forms, Numpad, Listview, Menustrip, Widget, Timer, Timespan, Treelist, Color, Image, Number, Rating and Measurement.
We go cross-platform - Android, iOS, Windows Phone 10 - for web, hybrid and native.
Featuring 11 Exquisite Themes, touch gestures and powerful APIs the Mobiscroll controls are easy to set up, but provide in-depth customization options. All themes are Theme Builder ready for the further fine-tuning of the looks and colors on an intuitive interface. Save your custom themes and build your download packages with just a few clicks.
Al licenses come with Premium support, where "premium" is not just a name. The support we give is one of the most valued things for our customers.
Our release cycles are quick and effective, we usally release at least once a month, which means you're always getting the latest and greatest - improvements, new features, bugfixes and even new controls show up.
You don't have to take our word for it, or that of our
customers
. Try them for yourself, with our RISK-FREE 15 Day trial you're safe.

Levi

Stephen

Zoltan

Rock

Timi
Still not convinced? Talk to us, we're friendly!
We are commited to bring you the best possible service and support. We are trying to build a company we'd like to do business with ourselves.

So rest assured, you can count on us!


Contact us
Try Mobiscroll Controls in your app with our RISK-FREE 15 Day Trial.
Get started now and see how it looks in you app in no time!