Treelist
Work with Lists and Hierarchies easier than ever
The Treelist Scroller can handle
single level lists and hierarchies
as well. Created to painlessly render linked scrollable lists.
Supported on all major mobile Platforms
(iOS, Android, BlackBerry, Windows Phone 8, Amazon Kindle) it goes with
jQuery, jQuery Mobile, Zepto.JS and jQMobi
. Built for usage in
Native, Hybrid and Web Apps
.
Single level or hierarchy
Seamlessly handle multiple depths.
No additional setting required, Mobiscroll figures it out.
Cross Platform
Truly cross platform and cross browser compatible.
Works on major Mobile and Desktop Browsers.
Supported on iOS, Android, BlackBerry, Windows Phone 8 and Amazon Kindle.
Multi JS Framework Compatability
It doesn't matter if you work with jQuery, jQuery Mobile, Zepto.JS or jQMobi.
Mobiscroll provides support for all four frameworks.
Mobiscroll Theming Options
Supports all Mobiscroll Themes.
Scroll Modes
Supports regular scrolling, ClickPick and Mixed Modes.
Display Modes
Supports all mobiscroll display modes.
From inline to bubbe, modal and top, bottom displays are all supported.
Language Packs
Language packs are supported.
Easily set language specific labels and messages.
Our customers love us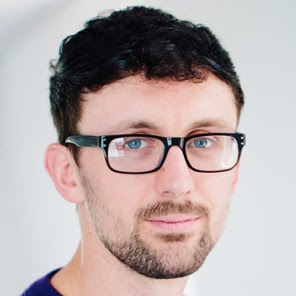 We are using the Mobiscroll Calendar in one of our products. Although it didn't come with the functionality we were looking for out of the box, the support team went above and beyond to help me with my problem.
I was absolutely amazed by it and got so much more than I was expecting from support. I recommend it to anyone who is looking for mobile UI components with good documentation and examples and best of all stellar support.

We are using the Time Scroller and Calendar control. ... I've honestly had a hard time finding something the controls can't be configured to do.
I'm very impressed at Mobiscroll's support for different devices and browsers running on those devices. My team has tested the controls in multiple browsers on Android, iOS, and Windows desktops and devices. We've found almost no issues in any of these situations, and I find that quite remarkable. I also like that the controls are built on the latest HTML5 standards and JavaScript libraries, so I can trust that they will be future-compatible.
I also appreciate the Mobiscroll team's support of their product. I've found the examples on their blog and documentation to be straight-forward and useful. I've personally submitted two tickets on their Github site, and the team responded to both tickets within two days. I also appreciated their extensive demos both for testing of the controls on multiple devices and also for getting ideas of how to use the controls. They also offer a thoughtful range of licensing models. I truly believe that they are looking to serve their customers.

We've been using Mobiscroll controls like the Calendar among other scrollers for a while now. During the development I bumped into a couple of issues, however I was able to solve them with the help of the support team.
I can characterize the support they offer with three simple words: nice, quick and effective.
It's good to know that somebody's got your back when you need it! I can recommend Mobiscroll to anyone who is looking for great mobile UI components which come with great support!
Cédric COURET, Director, KiwiGoo.ca

I came across Mobiscroll when searching for UI controls for a Phonegap + Kendo UI app for iOS, Android and Windows Phone 8. Their demos were reassuring, and I was ready to buy it.
My first impression was very positive, I could make it run immediately. There were some issues on the way and I got really worried they could not be solved, but with their extraordinarily professional support every problem got fixed.
I really prefer to pay when I get professional solutions.

We're using the Listview in our Enterprise Workforce Management iPad app. Our customers where blown away by the gesture enabled work order list.
Most of the companies we serve are utilities and users may be wearing gloves or even operating the app from inside the bucket of a "cherry picker". Field techs can complete complex actions without having to resort to using the keyboard.
Cliff Brown, Founder, TecTrac Inc.
You can stop looking! Our customers say we have the
"best UX by far"
and we add excellent customer support to that.
Try now RISK-FREE
Developers from 170+ Countries are handling UIs like a pro. Join them!
How does licensing work?
You can pick up "Component" licenses on a control basis or grab "Framework" or "Complete" licenses for the entire set of tools. Options for large teams and organizations exist. These licenses come with additional benefits. Component, Framework and Complete licenses cannot be used in authoring and development tools. If any doubts, please
contact us
.
What are seats?
Seats are there to be filled by developers who need access to support and online tools. It's not required for every developer to have a Mobiscroll seat if they are working on the same project. The Component license comes with 3 seats included, while the Framework and Complete licenses include a single seat. If more people need access to support and online tools, purchasing additional seats in an incremental cost, no dedicated licenses need to be added.
How does pricing compare to similar tools?
We don't necessarily compete with other UI frameworks or libraries. There are lot of free and open source tools out there, and if you just reduce it to price - those are free. We compete with messy code, hacked together solutions, jumping from one thing to another. We have set out to make the life of the developers better by helping them build great software that is actually great to use. So take that into account, when you compare Mobiscroll with anything else. The first couple of hours saved will practically pay for the license.
Maintenance
New licenses come with one year of professional support and updates. You can optionally renew maintenance services to continually receive updates, new products and support. The price for ongoing maintenance is 60% of the license fee. This includes new major releases, we don't charge for a full-priced license when upgrading.
One time fee or recurring?
Licenses are perpetual, one time purchases and they never expire. Licenses are issued with one year of free maintenance.
Refund Policy?
If you're not extremely satisfied with our product, for any reason, within 30 days you get a full refund! We don't want your money if you're not amazingly happy!
Does it work cross platform?
Yes, Mobiscroll UI works cross-platform. We spend thousands of hours optimizing the library for every major platform saving millions of development hours. We know you're time is precious, why spend it on something that has already be done?
Does it work with Cordova?
Yes, Mobiscroll UI works with Cordova and in regular webviews as well. You can use it to build you Web and Mobile apps. It basically runs everywhere where Javascript can be executed.
Purchasing for someone else?
After completing the purchase you can assign the licenses to one or more developers, inlcuding yourself. If you are a reseller,
contact us
about reseller accounts.
Do you offer Enterprise Licensing?
If you are interested in floating or enterprise licensing, please
contact us
for more info.
Startup and on a tight budget?
We'd love to work with you and we totally understand your situation. If you are willing to write and publish an honest review about your experience with mobiscroll on your blog, we'd be happy to offer you a 50% discount on your purchase. If you're interested
let us know
! Offer valid for "Multi-framework" license.

Levi

Stephen

Zoltan

Rock

Timi
Still not convinced? Talk to us, we're friendly!
We are commited to bring you the best possible service and support. We are trying to build a company we'd like to do business with ourselves.

So rest assured, you can count on us!


Contact us