Date & Time
Includes Date, DateTime and Time rendering and picking functionality
The Date & Time Picker
takes away the pain
of implementing a custom solution. No matter if you're a beginner developer or a javascript guru, if you're a bootstrapper or a product manager at a Fortune 100 company, if you're a CSS artist or can't tell the difference between position absolute and relative... You're going to
love it
!
It is built with the flexible Mobiscroll core with all of its glory.
Supported on all major mobile Platforms
(iOS, Android, BlackBerry, Windows Phone 8, Amazon Kindle) it goes with
jQuery, jQuery Mobile, Zepto.JS and jQMobi
. Built for usage in
Native, Hybrid and Web Apps
.
Still not convinced it's
Awesome
? See how you can add it to your app in
under 5 minutes
.
Names and Numbers
Display short or long, days of week or months. Whichever works best
Time Format
Works with 12 or 24 hour format. With our without AM/PM
Date, Time or Both
Use it as just a date picker or time picker or choose the full date & time
Invalid Days
Set certain days and dates to invalid and avoid user errors
Scroll or Tap
Scroll or tap through the values with Scroll, ClickPick and Mixed modes
Hybrid, Web or Native
Supported on Multiple platforms it runs everywhere where HTML and Javascript is supported
Powerful API
Control the scroller and its properties programmatically and at run-time
Cross Platform Support
iOS, Android, Windows8, WP8, BlackBerry, and Amazon Kindle
Multi JS Framework Compatibility
jQuery, jQueryMobile, Zepto.JS, Intel App Framework (formerly known as jQMobi)
Mobiscroll Theming and Theme Builder Support
All Mobiscroll Themes are supported and it is ThemeBuilder Ready
Inline, Bubble, Modal and Docked Top & Bottom Display
Supporting All Display Modes
Full Language Pack Support
Choose from existing languages, or create your own if it is missing
Our customers love us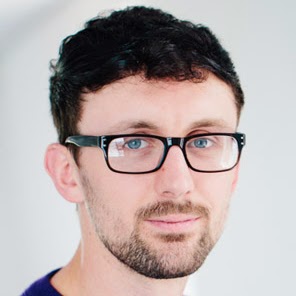 We are using the Mobiscroll Calendar in one of our products. Although it didn't come with the functionality we were looking for out of the box, the support team went above and beyond to help me with my problem.
I was absolutely amazed by it and got so much more than I was expecting from support. I recommend it to anyone who is looking for mobile UI components with good documentation and examples and best of all stellar support.
Tom Maddocks, Web Developer, Blueleaf

We are using the Time Scroller and Calendar control. ... I've honestly had a hard time finding something the controls can't be configured to do.
I'm very impressed at Mobiscroll's support for different devices and browsers running on those devices. My team has tested the controls in multiple browsers on Android, iOS, and Windows desktops and devices. We've found almost no issues in any of these situations, and I find that quite remarkable. I also like that the controls are built on the latest HTML5 standards and JavaScript libraries, so I can trust that they will be future-compatible.
I also appreciate the Mobiscroll team's support of their product. I've found the examples on their blog and documentation to be straight-forward and useful. I've personally submitted two tickets on their Github site, and the team responded to both tickets within two days. I also appreciated their extensive demos both for testing of the controls on multiple devices and also for getting ideas of how to use the controls. They also offer a thoughtful range of licensing models. I truly believe that they are looking to serve their customers.
Matthew Pfluger, Founder, Athletix.us

We've been using Mobiscroll controls like the Calendar among other scrollers for a while now. During the development I bumped into a couple of issues, however I was able to solve them with the help of the support team.
I can characterize the support they offer with three simple words: nice, quick and effective.
It's good to know that somebody's got your back when you need it! I can recommend Mobiscroll to anyone who is looking for great mobile UI components which come with great support!
Cédric COURET, Director, KiwiGoo.ca

I came across Mobiscroll when searching for UI controls for a Phonegap + Kendo UI app for iOS, Android and Windows Phone 8. Their demos were reassuring, and I was ready to buy it.
My first impression was very positive, I could make it run immediately. There were some issues on the way and I got really worried they could not be solved, but with their extraordinarily professional support every problem got fixed.
I really prefer to pay when I get professional solutions.
Roberto De Simone, Owner, hippopunk
You can stop looking! Our customers say we have the
"best UX by far"
and we add excellent customer support to that.
Try now RISK-FREE
Developers from 170+ Countries are handling UIs like a pro. Join them!
17 minutes ago -
4 minutes ago -
22 minutes ago -
19 minutes ago -
7 minutes ago -
29 minutes ago -
29 minutes ago -
24 minutes ago -
19 minutes ago -
18 minutes ago -
How do i get it? What are my options?
If you are looking for a specific component and you think that the built-in functionality is enough, your best bet is to buy a Standard copy.
If you would like to dig into the code and tune it further to your needs, the Development Package should be your choice.
However, if you have additional questions or need help in choosing,
drop us a line
. We'd be happy to help you, and we got nothing to hide!
How do I know if this is the right choice for me?
First we encourage you to try the components on your laptop/desktop and touch devices. We have a number of demos which demonstrate the functionality of the several UI Controls. At the end of the day that functionality and interaction is what you're looking for.
Second, take a look at what the components can do.
Third, if you purchase a bundle or and you don't like it for some reason, or you think it is not for you, no problem, we'll refund the full amount in the first 30 days.
This is a guarantee!

Levi
Stephen

Zoltan
Rock
Still not convinced? Talk to us, we're friendly!
We are commited to bring you the best possible service and support. We are trying to build a company we'd like to do business with ourselves.

So rest assured, you can count on us!


Contact us